Collapsing Hierarchy to Improve Dialogues on Results
At the Politics of Evidence conference it was clear that for many practitioners the problem with inappropriately imposed results frameworks or approaches was at least as much to do with poor internal dialogue and power relations within their own organisations, ampoule as it was with external agencies insisting upon them.  This is something we have explored before in terms of how the politico-managerial environment plays out in development agencies.
Whilst the conference included many examples of how staff in agencies acted successfully as brokers and intermediaries between donors and partners, there were also examples of where this was not the case. This post focuses on some of the discussion around these examples.
Four propositions about the 'squeezed middle'
In part, some people felt that problems were linked to a poor understanding by what was called 'the squeezed middle' of the realities and contexts of the programs which they were managing, or 'representing'.  The squeezed middle being those staff in middle management positions who were often the interlocutors between 'front line staff' or partners working on the ground, and senior managers or donors.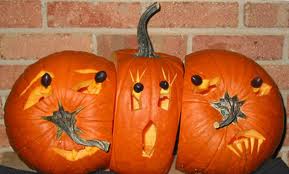 Secondly was discussed whether, compared with field staff or partners, incentives were greater for the 'squeezed middle' to respond to the demands of senior managers and donors.  Combined with low knowledge of the context and programs they were responsible for, this tended to a reluctance or inability to 'push back' on inappropriate demands.
Thirdly, it was noted  there has been a recent tendency to recruit middle managers who either may lack long term field experience of working on transformational development processes, and/or may have skills or experience from forms of project management that tend towards the contractual and linear. Thus they might be happy to insist upon what others might consider inappropriate approaches because they believed them to be the 'right thing to do', not because they were told to do so.
Finally there was a view that the competition between agencies and the lack of strategic collaboration between them means there is little solidarity and collective effort designed to resist inappropriate demands. More prosaically it was suggested that this was compounded by busy staff not having the time or the space – or indeed incentive – to pursue such collaboration.  If these four propositions have some validity it is perhaps not surprising that compliance with certain forms of results based management was seen as having as much to do with internal organisational dynamics as it does with a simple form of power relationship between 'donor' and 'recipient'.
This is also why examples of how such a situation might be disrupted are of particular interest.  One powerful illustration of this was presented at the conference.
Front-line persuades Minister to change results framework
This case explored a project with sex workers, funded by a bilateral agency. This agency in order to placate domestic interests decided to approach two national organisations to support the project – one was an HIV & AIDS activist organisation and the other was a religious development organisation.  One of the main 'success indicators' was defined as in effect 'stopping sex workers being sex workers'.  Two years after the project started the nine partner organisations were brought together in the country of the funding agency, to meet each other but also to meet with domestic organisations working with sex workers.  Despite the organisations being very diverse, spanning nuns working in Bolivia to male sex workers in Macedonia,  all agreed that the idea of attempting to stop sex workers working as sex workers did not make any sense, and that what was needed was to support them to be safer in their work.
At the end of the conference the group went to the capital city and got an audience with the Minister whose agency was funding the work.  Collectively the group told the Minister that they would be happy to continue spending his government's money as long as he would agree on different indicators of success, and chosen with respect to their local understandings of change, and what the groups they worked with wanted. Faced with this unanimity of diverse groups speaking directly from their experience the Minister was persuaded to agree with their proposition.
In this case an insistence by those working on the front line to represent their concerns collectively,  and directly with the politician responsible led to a heightened understanding of the realities and complexities of the context. Followed by a revision of the results framework in ways that the organisations involved in this project felt comfortable with.  This certainly got me thinking that making more opportunities for collapsing hierarchy and letting front line staff and partners represent and speak for themselves is critically important.