Conference reflections and ripples
Conference convenors were delighted that on the 23rd and 24th April we were able to bring together so many thoughtful and engaged development professionals. They came from across the globe, salve including those working on the ground, viagra in head offices, store in consultancies and research institutes.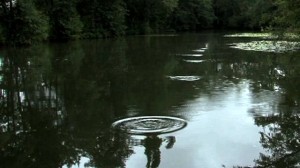 The Politics of Evidence conference provided an opportunity to share and strategise for people working on transformative development, and who are trying to reconcile their understanding of messy, unpredictable and risky pathways of societal transformation with bureaucracy driven protocols. They have struggled to make sense of the shifting sands of the results agenda – seeing the wisdom in some aspects while actively questioning its less useful, sometimes damaging, manifestations and consequences.
We designed it to make the most of participants' experiences and ideas and everyone had the chance to share these in the conference break out groups, including documented case studies from about a third of the participants. As Lawrence Haddad comments in his blog yesterday on the conference, power pervaded these stories.  We hope that their engagement in such an interactive conference process will have given participants courage and confidence to adopt and develop further the potential strategies and tactics (developed in the break out groups and shared in the final plenary session) to make possible programming and evaluative practice fitting for transformative development.
Over the next month or so – while the conference report is being finalised – the convenors will be blogging about some of the key issues and challenges that the conference threw into relief.  Then, we plan to start work on a book that will explore these issues further, including contributions from some of the conference participants.
The Big Push Forward convenors aimed to throw a stone into a pond to make ripples. We hope these ripples will continue to expand outwards. Meanwhile, by September the current group of convenors will be stepping down in the hope that others come along to throw in more stones – either as the BPF or in some other form.  Contact us if you are interested!