Building a Base and Advancing for Fair Assessments
Many thanks to everyone who has supported the Big Push Forward in myriad ways – with the website, clinic funding, help expressions of appreciation and above all, viagra engagement in discussions. For that is what the BPF exists for – a platform to share and create.
The end of the year seemed a good time to report back on achievements, lessons and plans for the coming months. In April 2011, this is what our objectives looked like: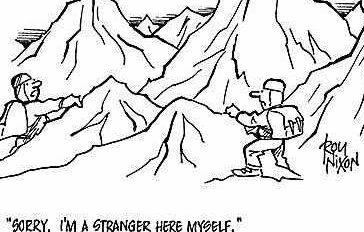 To build an active website which motivates people to join and which keeps them up to date on the BPF.
To identify up to seven facilitators for the thematic clusters
To develop and strengthen networks around the issues of the BPF
To develop work plans for the clusters and the overall project.
To identify funders
So how have we done?
First all some quantitative data from our website.  (Yes, we do find such data useful!)  Up to last week we have had had overall 11,500 visits in relation to a total of 11 posts on the home page.  Since launching the site in April our three busiest days were when we launched the Value for Money cluster (261 hits) the Alternatives to Reporting cluster (271) and the Driving Change from Within cluster (308).  We hope to blog more frequently next year, encouraged by our recent migration to a new webhost that gives us greater flexibility and more options, and given the network is growing.
The facilitators of the thematic clusters – Cathy, Chris and Brendan – are building up communities of practice around their  themes. We have been in preliminary discussions with potential facilitators for the remaining four themes. Meanwhile, we are learning about what works and doesn't work in generating a shared learning agenda among a group of people generally interested in an issue, but who don't know each other and who come from quite different types of organisations and positions within organisations affecting the nature of their interest.
Developing and helping strengthen networks is where we seem to be most effective as the BPF is mentioned increasingly in development aid circles.  We have spoken at meetings in Sweden, the Netherlands, Switzerland, Germany and the UK.  In October, we jointly helped Chris Roche launch the Big Push Forward (Australia) in Melbourne and contributed to a workshop at AusAid on M&E of supporting political change processes.  A sizeable network of interested BPF supporters has been established in Australia that met for a second time on 12 December. Such national networks seem a good option for other countries as it is these face to face encounters that give energy to collaborative efforts in relation to BPF themes.  We would be happy to help any volunteers out there!  Meanwhile, we hope to bring many of you together towards the end of 2012 when we are planning to hold a conference on the politics of evaluation and are currently preparing a proposal to send to potential funders.
To make this possible, funds are crucial. We are most grateful for financial support received from MISEREOR, SDC and WaterAid.  This has been insufficient to cover the time we have put into the initiative thus far and there is an opportunity cost to chasing further funds as compared with getting on with the work itself.  Thus we are currently exploring funding alternatives to cover website costs, networking and participation in meetings and conferences. Additional ideas on this are most welcome.
Finally, an important challenge for the New Year is to work on our theory of change of how to create more space for fair assessments for a fairer world. As Marc Purcell and Glen Bond comment in their blog on the Busan High Level Forum achieving results and perennial 'value for money' language re-appears 'but value for money still appears to be primarily shaped by a narrow desire to get quantitative results, i.e. the number of KMs of road built, or the numbers of beneficiaries receiving bed nets'.  We plan to think through more carefully and how and why we think the Big Push Forward can influence this agenda.